Driven by the growing usage among the food and beverages industry. The Global Food-Grade Lubricants Market is forecasted at approximately US$ 500 Mn by 2028 says Ken Research Study.
Food Grade lubricants are categorized under oil and grease, acceptable for use in meat, poultry, and other food processing equipment, application, and plants. Lubricants are broken into different categories on the likelihood they will contact food. As of now, food-grade lubricants are designated as H1, H2, and H3. The approval and registration of new lubricants into one of these categories are based on the ingredient used in the formulation.
"Ken Research shares 3 key insights on this high-opportunity market from its latest research study."
Rising Consumer Awareness and Unhygienic Food Manufacturing Plant, are Driving Factors for This Market.
According to Ken Research Analysis, the Global Food Grade Lubricants Market was valued at US$ 200 million in 2017, it is estimated to be ~US$ 300 million in 2022 and is forecasted to reach a market size of ~US$ 500 million opportunities by 2028.
Food safety concerns are likely to benefit the food-grade lubricants. Foodborne diseases are occurring due to the contamination of food by non-food lubricants, foodborne illness is caused by consuming polluted food and beverages. Consumer awareness is rising since the outbreak of COVID-19, people are more active and know what to consume. Various manufacturing plants are now continuously adopting measures and adhering to government regulations regarding the adoption of food-grade lubricants, which is likely to fuel the demand of this market.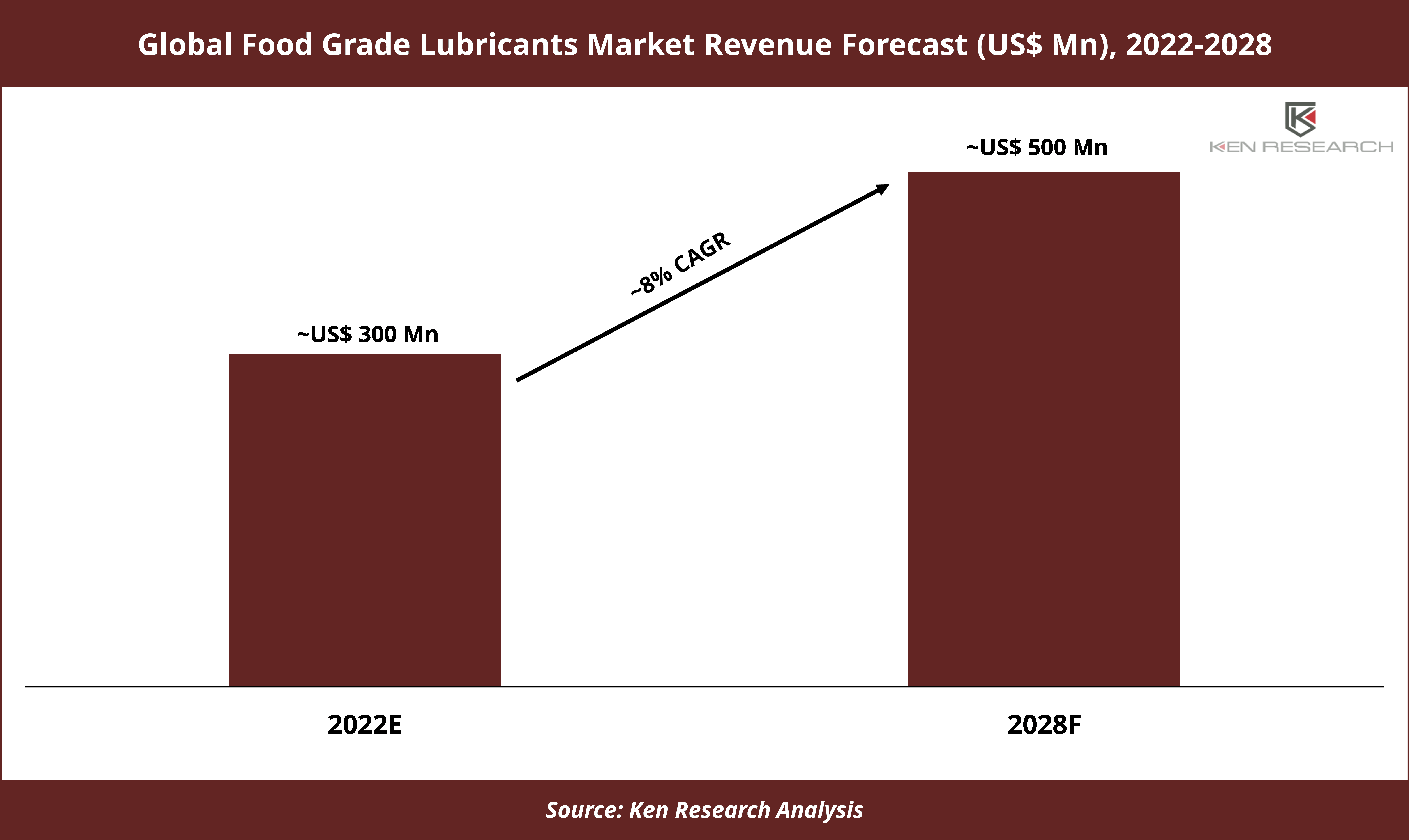 2. Surging Production and Consumption of Dairy Food, Meat, and other Related Products, is Likely to Fuel the Market Growth.
According to Invest India, India ranks 8th in meat production in the world. Meat production in the country has increased from 6.69 MT in 2014-15 to 8.80 MT in 2020-21. Furthermore, fish production has reached an all-time high of 16.19 MMT during 2021-22.
As per the Organization for Economic Co-operation and Development (OECD), world milk production increased by 1.3% in 2019 to about 852 MT. The share of fresh dairy products in world consumption is expected to increase over the coming decade due to strong demand growth in India, Pakistan, and Africa, driven by income and population growth. The rise in the production and consumption of food and beverages is likely to fuel the market growth of food-grade lubricants.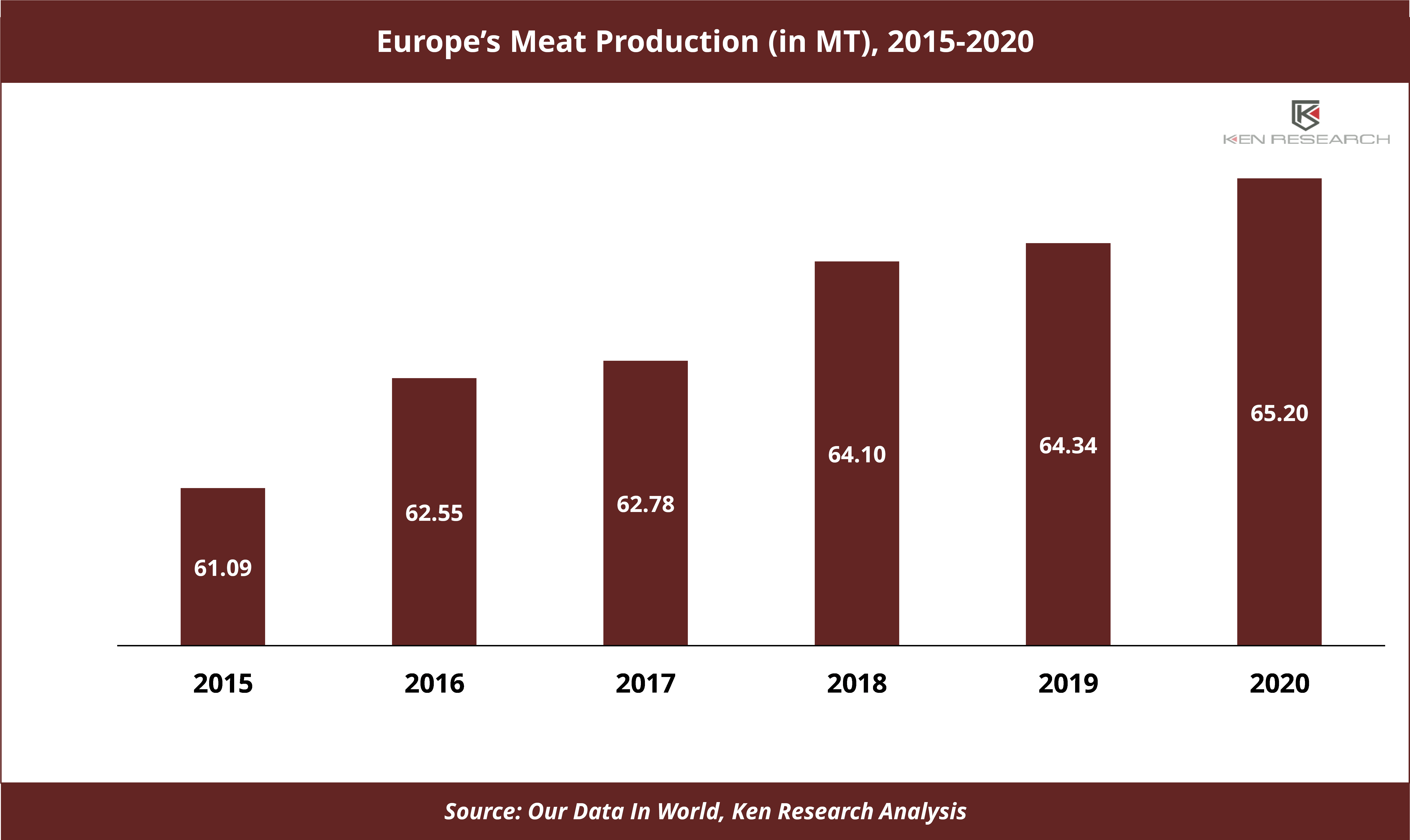 Request For Sample Report @
https://www.kenresearch.com/sample-report.php?Frmdetails=NTk2MTIz
https://www.kenresearch.com/sample-report.php?Frmdetails=NTk2MTIz
3.   Strict Rules for over Production of Chemicals in Plants, is Likely to Hamper the Growth of the Food Grade Lubricants Market.
The USA has various regulatory bodies that supervise chemical reporting, wastewater discharge from facilities, oil spills, hazardous substance releases, and various other regulations. Section 313 of the Emergency Planning and Community Rights-to-know-Act (EPCRA) created the Toxic Release Inventory (TRI) program. Under the requirement of EPCRA, all USA facilities that meet TRI reporting criteria must submit TRI data to the Environmental Protection Agency (EPA) and the relevant state government by 1st July of each year. EPA investigates the cases of EPCRA non-compliances leading to civil penalties, including monetary fines.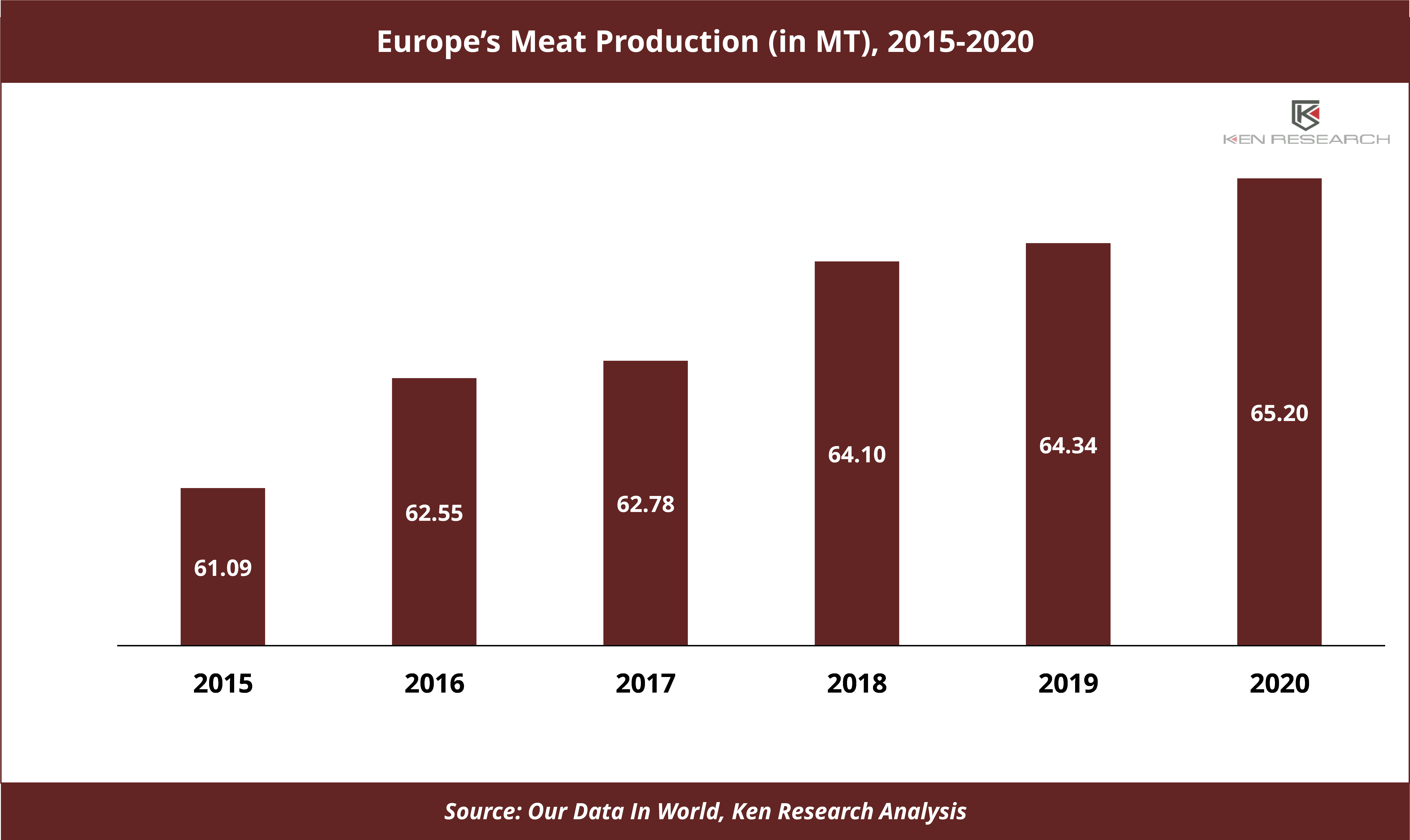 For more information on the research report, refer to the below link:
Bio-based Food Grade Lubricants Market
Read Also –
3 Key Insights on Nearly $7 Bn Opportunity in the Global Agricultural Pumps Market
Follow Us –
LinkedIn | Instagram | Facebook | Twitter | YouTube
Contact Us: –
Ken Research
Ankur Gupta, Head Marketing & Communications
+91-9015378249