Driven by the increasing chronic diseases, and other infectious viruses, The Global Hospital Bed Market is forecasted at approximately US$ 6 Bn by 2028 says Ken Research Study.
Hospital beds are those which are maintained regularly and are available for the care of admitted patients. Hospital beds include acute care beds, rehabilitative care beds, long-term care beds, adjustable hospital beds, specialty care beds, and others. Hospital beds are also called in-patient hospital care beds, which are further subdivided into nursing care beds, psychiatric care beds, and others.
"Ken Research shares 3 key insights on this dynamic market from its latest research study."
Increasing Healthcare Spending amid COVID-19, is a Driving Factor for the Growth of the Hospital Bed Market.
According to Ken Research Analysis, the Global Hospital Bed Market was valued at US$ 3 billion in 2017, it is estimated to be ~US$ 4 billion in 2022 and is forecasted to reach a ~US$ 6 billion opportunity by 2028, owing to Increasing demand for advanced hospitals beds, increasing government healthcare spendings, and rising prevalence of severe diseases.
According to American Medical Association, a professional association group of physicians and students stated that health spending in the USA increased by 9.7% in 2020 to US$ 4.1 trillion. Healthcare spending was 19.7% of GDP in comparison with 17.6% of GDP in 2019.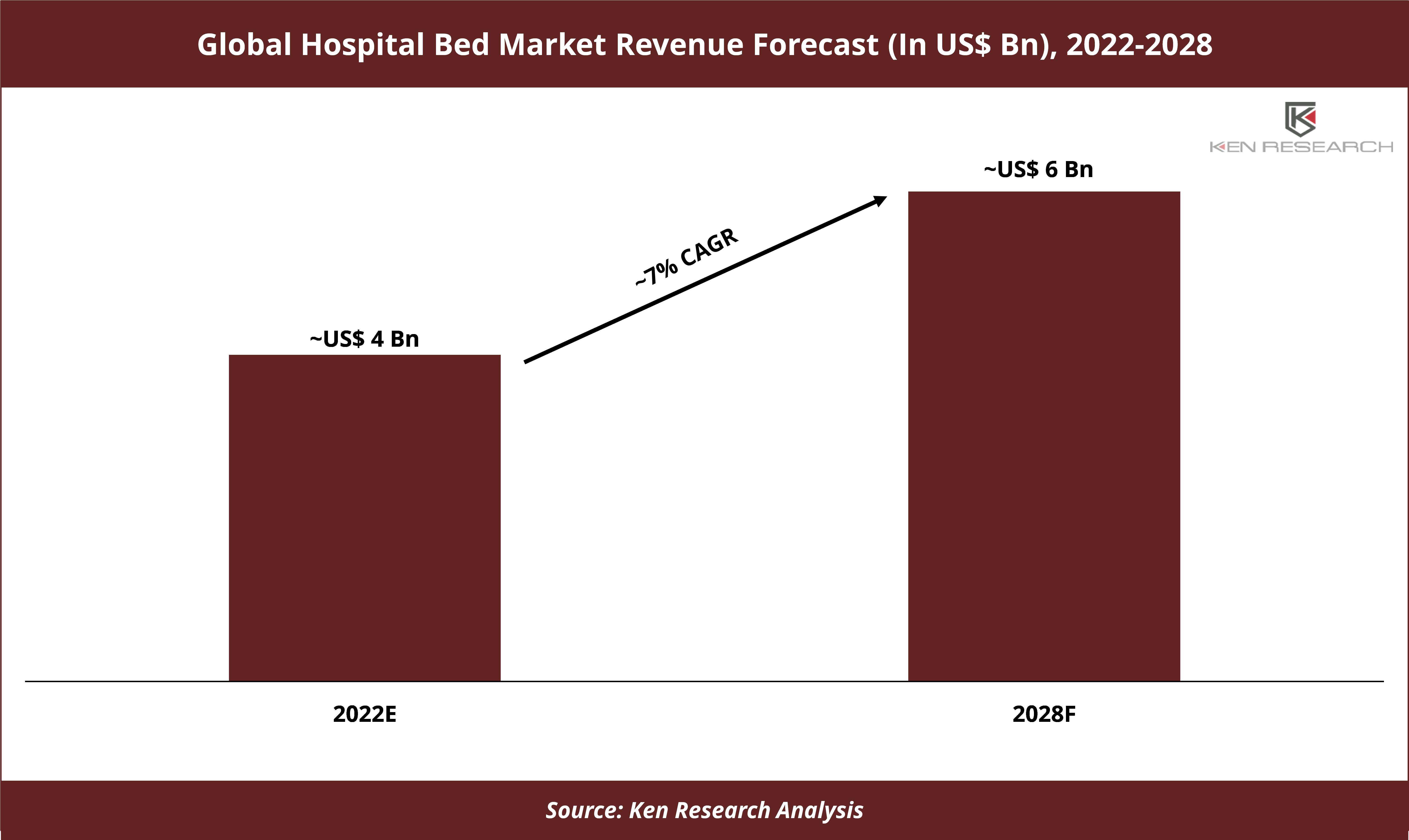 As per the Federal Statistical Office of Germany, financing from government transfers and subsidies rose to 15.7% in 2020. Health expenditure in Germany rose to a new record high of US$ 443.09 in 2020.
2. Increasing Chronic Diseases, are Fuelling the Growth in Hospital Bed Market.
According to World Health Organization (WHO), a specialized agency of the United Nations responsible for international public health, mentioned that an estimated 17.9 million people died from cardiovascular diseases (CVDs) in 2019, representing 32% of all global deaths. Cardiovascular diseases are a group of disorders of the heart and blood vessels, owing to which require severe medical attention.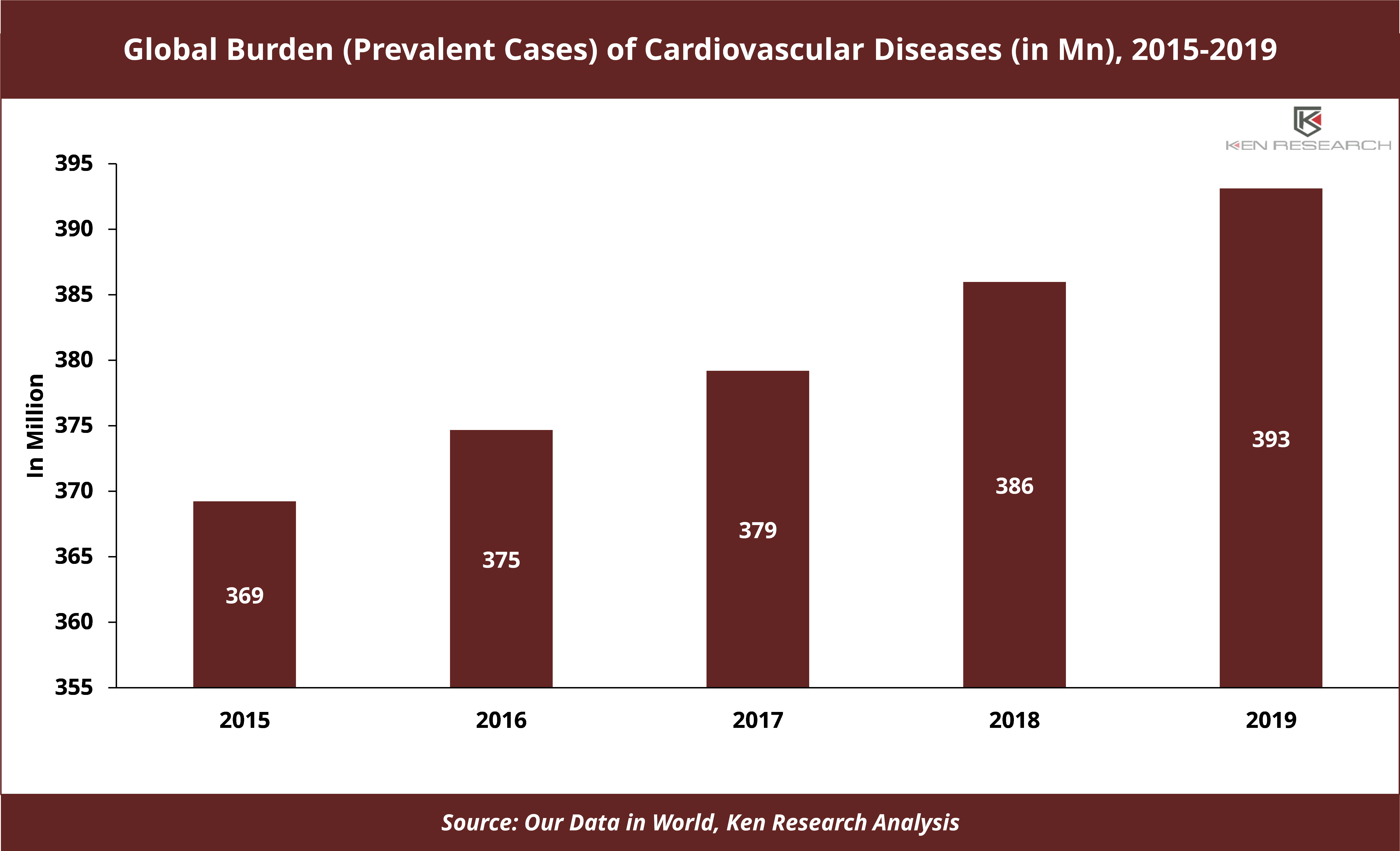 According to the Centres for Disease Control, in the USA alone, chronic diseases account for nearly 75% of aggregate healthcare spending, or an estimated US$ 5,300 per person annually. Surging deaths and cases of chronic diseases worldwide are likely to increase the beds capacity in the hospital's infrastructure.
Request For Sample Report @
https://www.kenresearch.com/sample-report.php?Frmdetails=NTk2MDg4
3.   Higher Cost of Electric & Semi-Electric Hospital Bed Cost, is Likely to Hamper the Growth of the Hospital Bed Market.
Higher costs of electric hospital beds as compared to manual beds are likely to hamper the growth of the market. According to GoodRx Health, an online health resource company stated that a new hospital bed can cost less than US$ 500 to more than US$ 5000, depending on the features. Manual hospital beds are less costly and have a hand crank to change their heights and angle. Full electric models are available for much higher prices. The higher cost of hospital beds is reflected in the medical bills of the patients which gradually increase according to the disease and thus the patient is reluctant to choose less expensive facilities for the treatment. Also, most of the health and medical insurance providers only cater to a certain amount of facilities on per daily basis which is also another reason the hospital staff and management go for less expensive beds.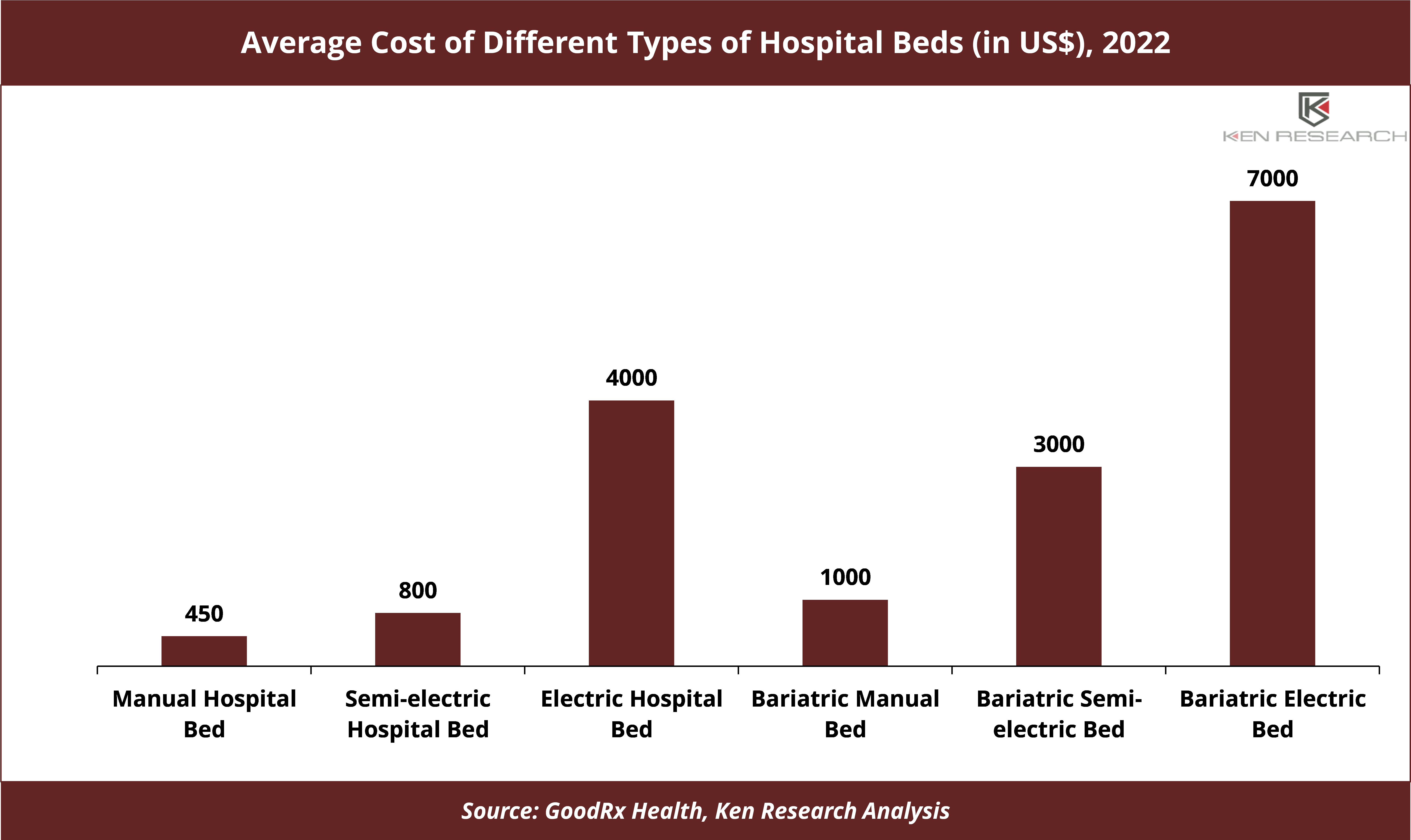 For more information on the research report, refer to the below link:
Demand for Hospital Beds in Consumer Sector
Read Also –  
3 Key Insights on Competitive Landscape in the Global Hospital Bed Market
Follow Us –
LinkedIn | Instagram | Facebook | Twitter | YouTube
Contact Us: –
Ken Research
Ankur Gupta, Head Marketing & Communications
+91-9015378249