Driven by the expanding market for smart home devices, increasing product demand from non-healthcare industries, and growing need for smaller, lighter boards for use in electrical devices, military equipment, healthcare miniaturization, and other sectors, the Global Multilayer Printed Circuit Market is Forecasted to reach ~US$ 40 Bn by 2028 says Ken Research Study.
A Multilayer Printed Circuit is a PCB, made up of three or more conductive layers (copper foil layer). However, an odd number of layers could result in twisting or warping after soldering, so a multilayer circuit board has an even number of layers. These contain as many layers as needed for a project. It is made by laminating alternating layers of prepreg and core materials under high temperatures. Furthermore, the growing market for smart devices incorporated into home automation systems is driving demand and sales of multilayer printed circuits in the electronics and semiconductor industry.
Need for Compact and Efficient PCBs in Electronic Devices, Military Equipment, and Healthcare Solutions has Created a Specialized Demand for Efficient Operation from Multilayer PCBs
The growing adoption of different shapes and sizes of smartphones, smart devices in home automation systems, highly technical and advanced weapon systems for military applications, usage of drones, and the demand from the healthcare sector for miniaturizing the equipment propel the growth of multilayer printed circuits.
According to Ken Research estimates, the Global Multilayer Printed Circuits Market – which was valued at ~US$ 25 Bn in 2017, is estimated to reach ~US$ 30 Bn in 2022 – and is expected to showcase ~US$ 40 Bn opportunity by 2028.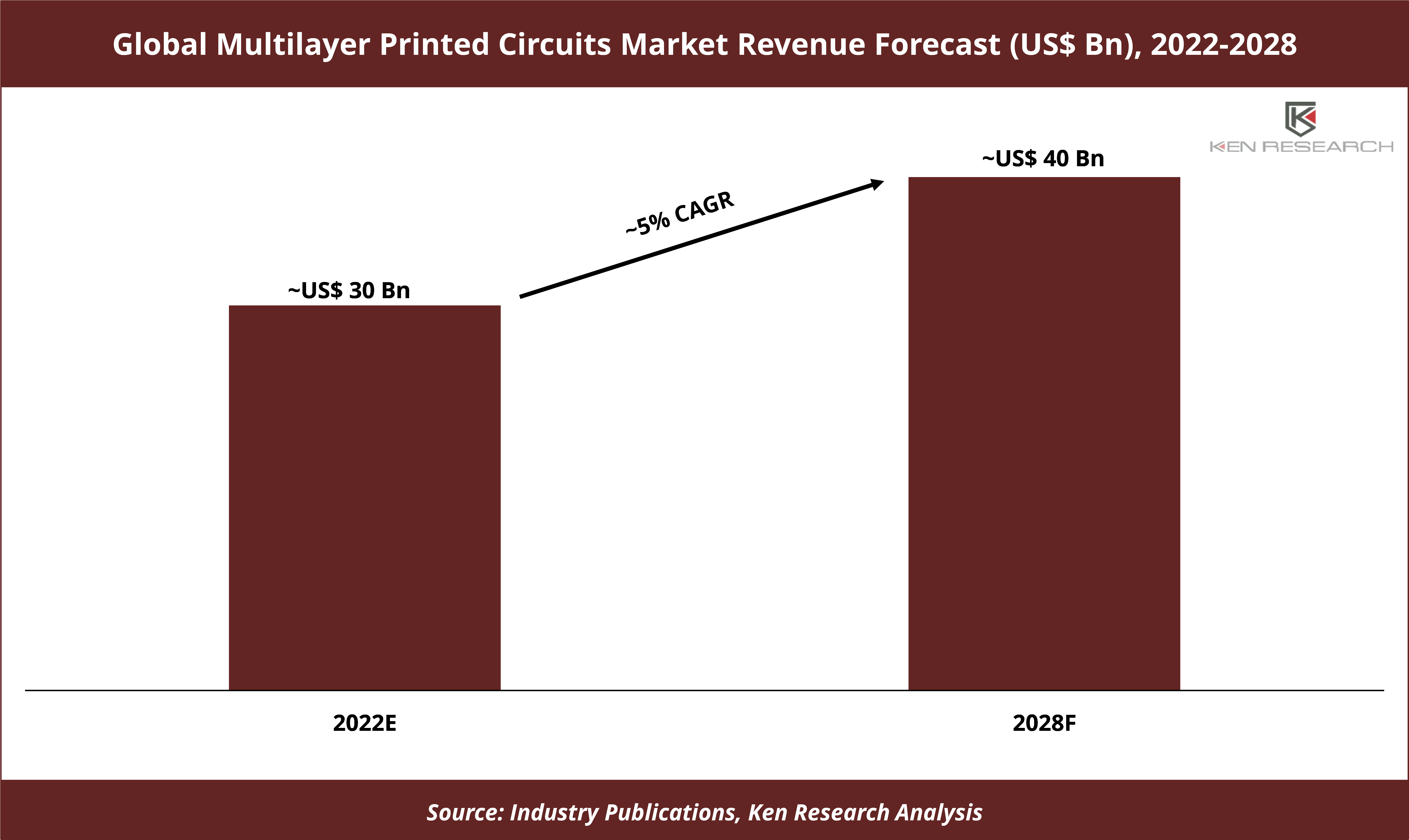 The multilayer printed circuits are highly robust and efficient in operational terms, and thus are becoming a preferred choice for manufacturers in various sectors to adopt this advanced PCB technology. According to the Federal Aviation Administration of the USA, around 865,505 drones are registered in the USA as of May 2022. As drones require multilayer printed circuit boards for efficient function, increasing demand for drones will propel the growth of the Multilayer Printed Circuit Market.
2. A Stable Growth in the Multilayer PCBs is Witnessed Due to Higher Demand for Smartphones and Computers
The growing market for smartphones, laptops, and computers is expected to propel the demand and sales of multilayer PCBs. Continuous innovations in smartphone manufacturing and increasing demand from emerging economies are booming the smartphone market. Most consumers desire their smartphones should be lightweight but highly advanced. Among all types of printed circuit boards, multilayer printed circuit boards are lightweight and highly efficient and thus are becoming a highly demanded product in this sector.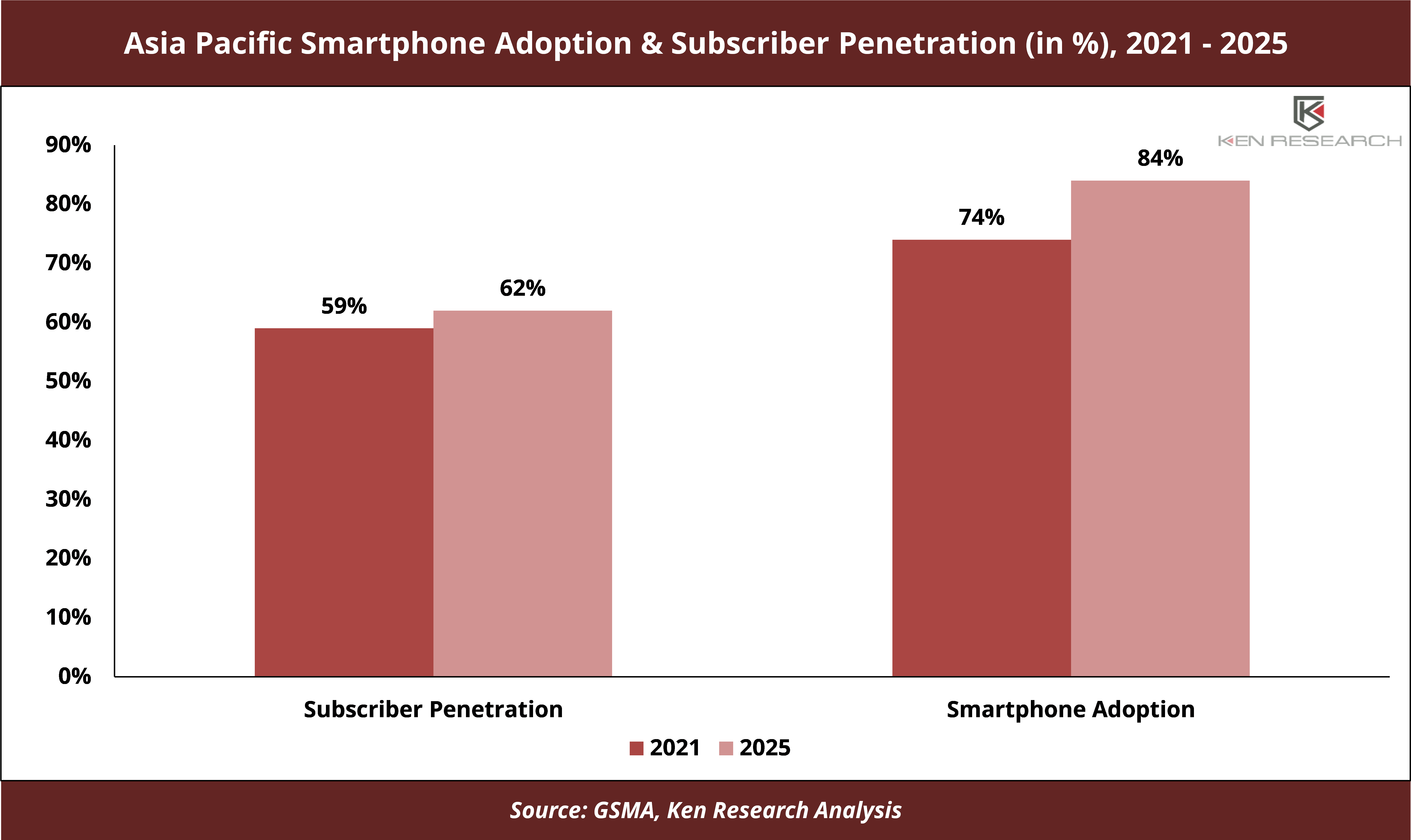 Request For Sample Report @
https://www.kenresearch.com/sample-report.php?Frmdetails=NTk2MDcw
As per GSMA, The Mobile Economy Report 2022, the Asia Pacific (excluding China and Taiwan) region is expected to witness an 84% smartphone adoption rate in 2025 from 74% in 2021. This also includes a 14% share of 5G cellular subscriptions by 2025.
3. Multilayer Printed Circuits' Cost of Manufacturing, Designing, and De-paneling is Higher than the Conventional PCBs
The cost of manufacturing, designing, and de-paneling a multilayer PCB all goes on a higher side as compared to the other alternatives in the market which could be used unless there is a requirement for the small size factor. Also, multilayer printed circuit boards are the result of new technology, so the equipment required to produce them is still relatively expensive.
According to OurPCB company, a manufacturer of various types of printed circuit boards, one multilayer PCB can take up to two weeks to manufacture. And this is because each layer is made separately and then bond it together which also incurs more cost.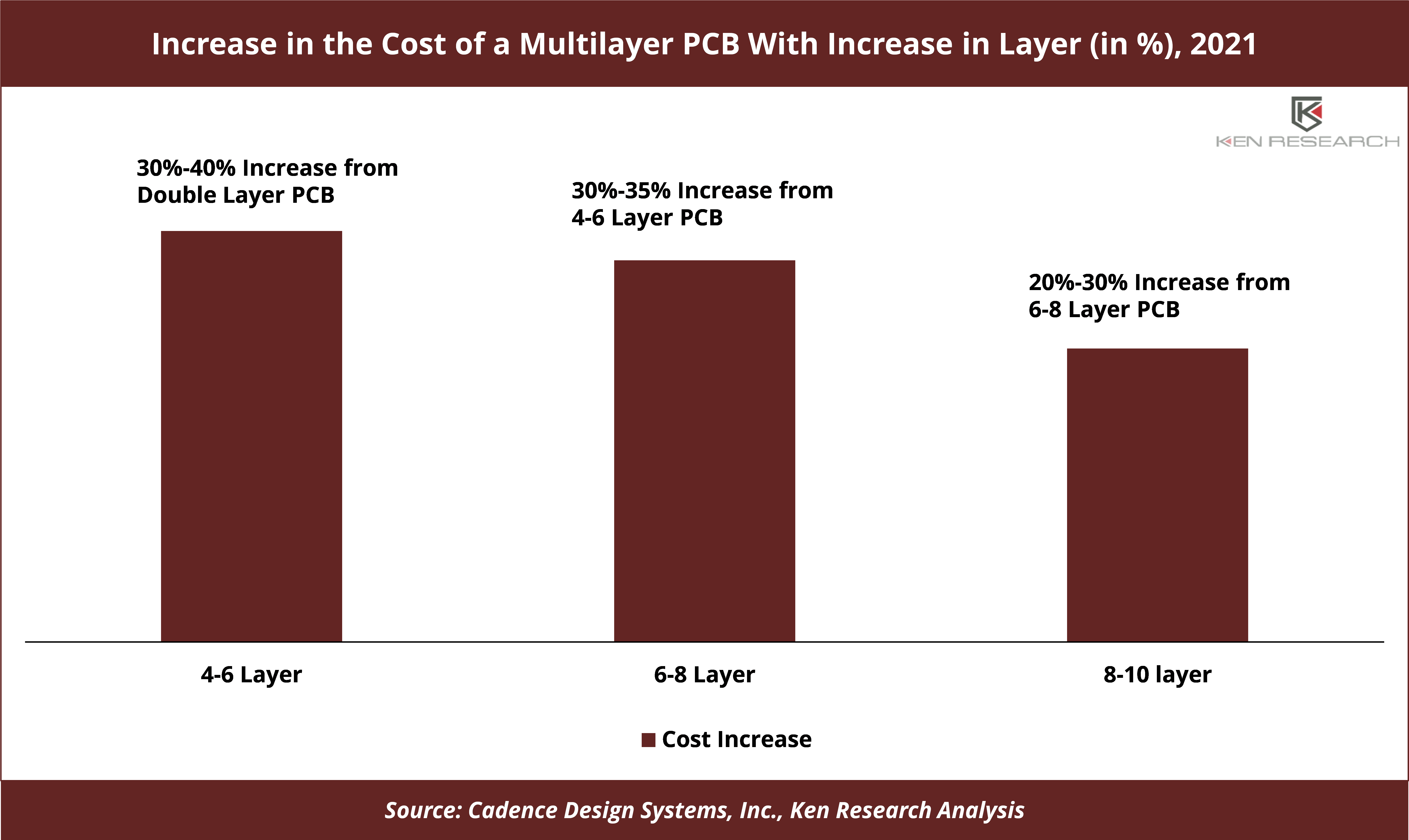 According to Cadence Design Systems, Inc., in multilayer PCB, the cost of the board increases with an increasing layers such as 4-Layers to 6-Layers: cost increases from 30% to 40% from the double-layered PCB. For 6-Layers to 8-Layers: cost increases from 30% to 35% from 4-6 layered PCB. For 8-Layers to 10-Layer: cost increases from 20% to 30% from 6-8 layered PCB.
For more information on the research report, refer to below link:
Top Multilayer Printed Circuit Companies
Read Also –  
3 Key Insights on Competitive Landscape in the Global Hospital Bed Market
Follow Us –
LinkedIn | Instagram | Facebook | Twitter | YouTube
Contact Us: –
Ken Research
Ankur Gupta, Head Marketing & Communications
+91-9015378249