Driven by the advancement in technology in prosthetics and orthotics along with the rising incidence of road accidents, sports injuries, and the increasing number of diabetes-related amputations, the Global Prosthetics and Orthotics Market is Forecasted to reach nearly US$ 9 Bn by 2028 says Ken Research Study.
Prosthetics is the branch of surgery that deals with the fitting of prosthetic devices, especially artificial limbs in individuals who have lost their limbs. Orthotics is a medical field that deals with the design, manufacture, and fabrication of artificial devices like braces, splints, and others to support damaged or weak joints, bones, muscles, and others.
Ken Research shares 3 key insights on this dynamic market from its latest research study.
1. Rising Advancement in Technology to Design Personalized Prosthetics and Orthotics Encourage Market Growth
The increase in disabilities globally along with the advancement in technology for the development of prosthetics and orthotics devices is likely to augment the growth of the market. The large-scale investments made toward the development of effective and versatile artificial limbs are anticipated to aid in the growth of the Global Prosthetics and Orthotics Market. However, the high cost of artificial limbs and the low-income status of a large population may hinder the growth of the market.
According to Ken Research estimates, the Global Prosthetics and Orthotics Market – valued at around US$ 6 Bn in 2017 and estimated to reach nearly US$ 7 Bn by 2022 – is expected to grow to around US$ 9 Bn opportunity by 2028.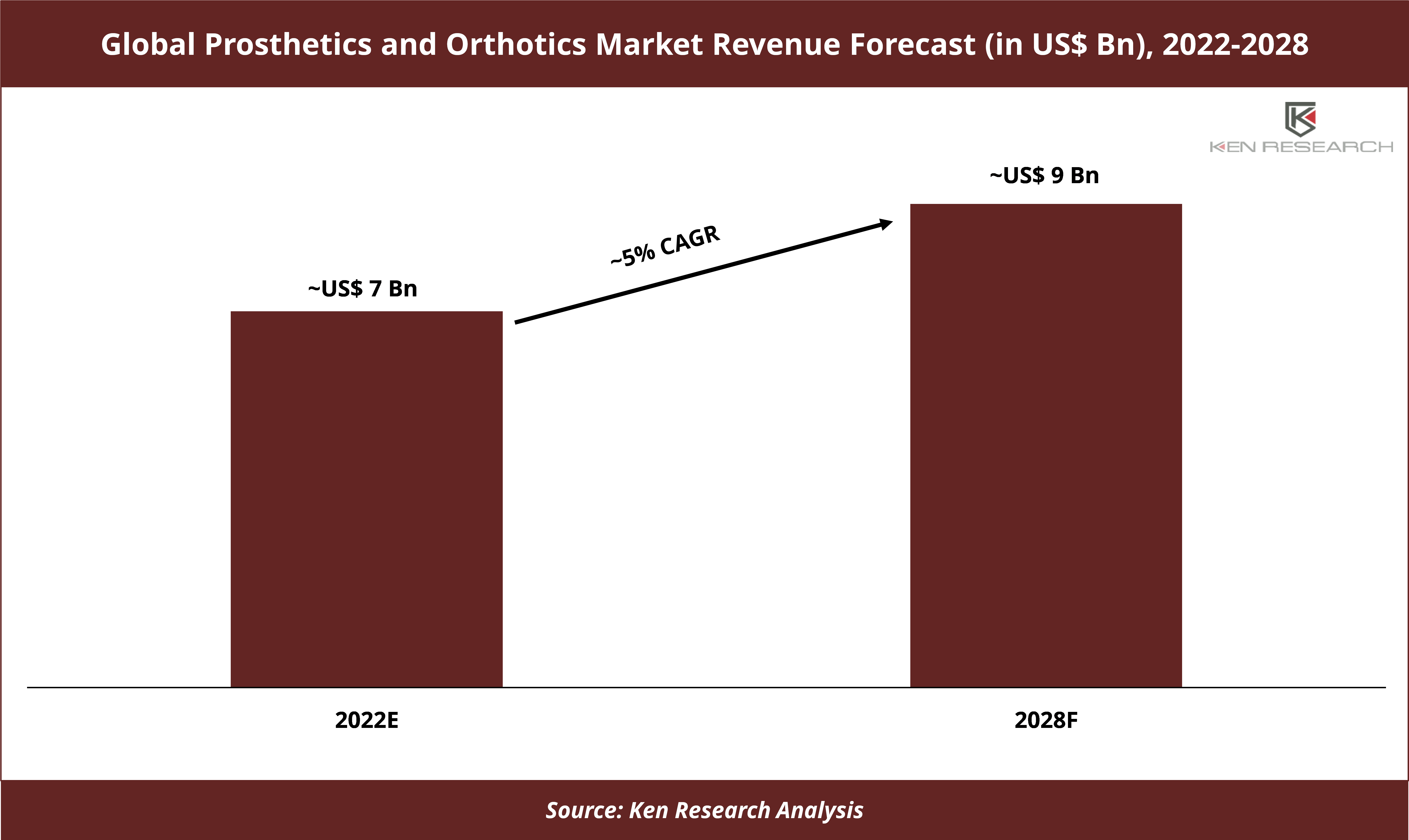 2. Rising Incidence of Sports Injuries is Driving the Market Growth
The rising incidence of sports injuries globally along with the curiosity about sports among people has increased the risk of wounds and fractures that may lead to serious injuries or disabilities, which is expected to boost the demand for prosthetics and orthotics. According to the National Safety Council people playing basketball suffered most sports injuries. An alarming rise in the frequency of sports injuries is likely to poise the growth of the market globally.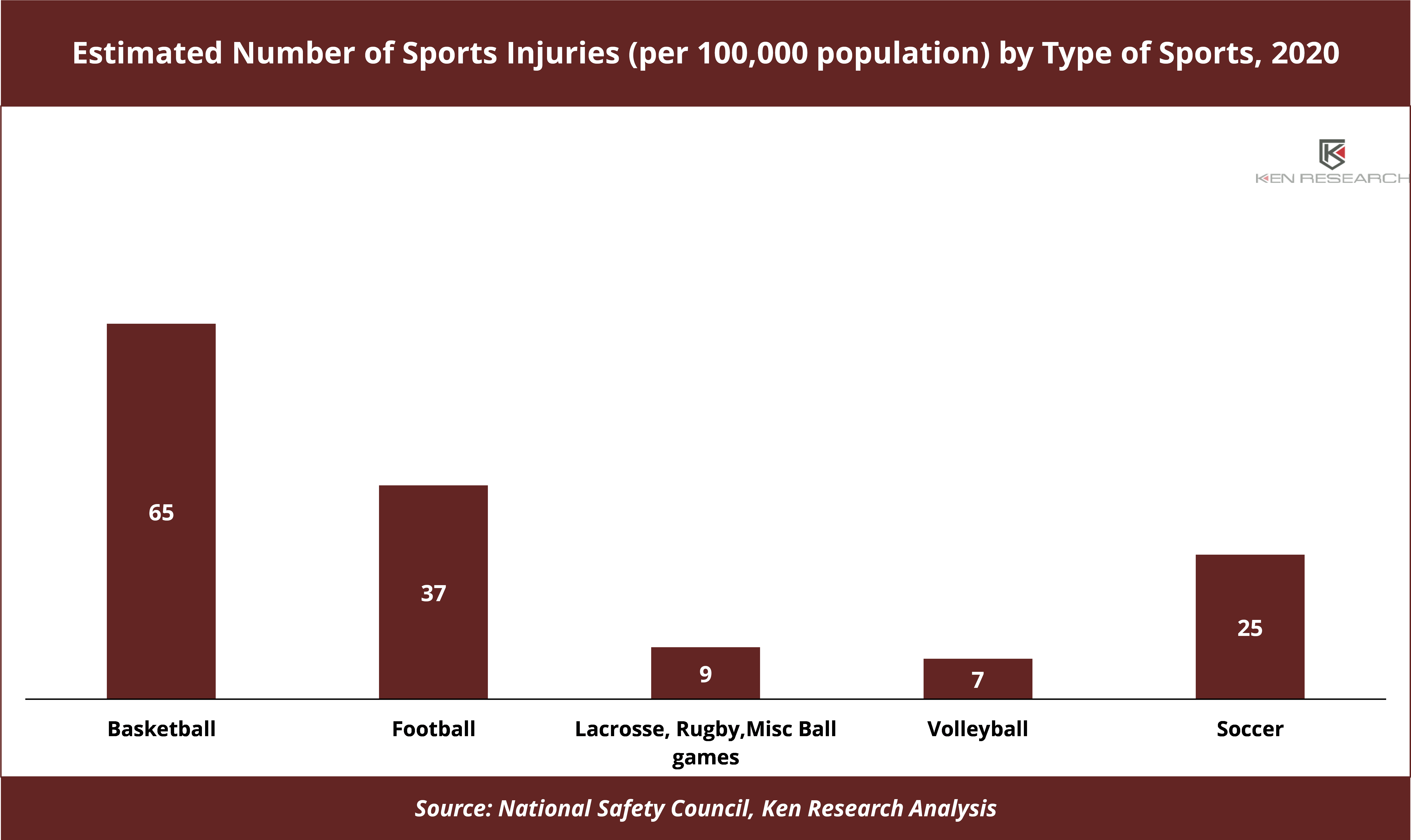 Request For Sample Report @
https://www.kenresearch.com/sample-report.php?Frmdetails=NTk2MTE2
The below graph depicts the frequency of a number of sports injuries in 2020 within American population.
3. High Operation Cost of Prosthetic Devices Is the Most Significant Barrier to the Growth of the Market.
The high cost of devices of prosthetics and orthotics devices along with a large population with low-income status, especially in developing countries, may hamper the growth of the market. A large number of the population in developing countries comes from a middle-class or lower-class family which makes it difficult to afford such high-priced artificial limbs, which may restrict the growth of the market.
The below graph depicts the high operating cost of Myo Prosthesis in US$.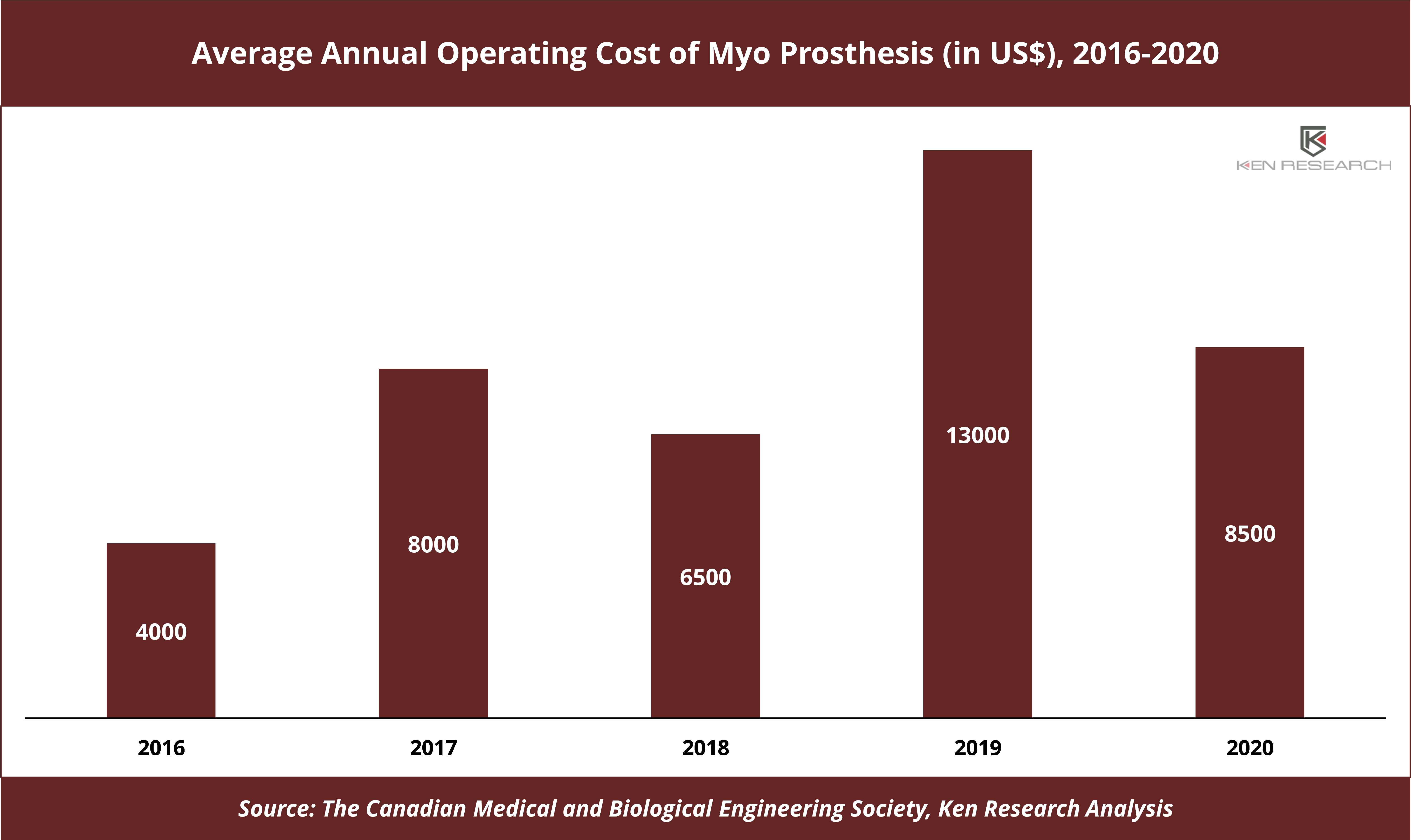 For more information on the research report, refer to the below link:
Prosthetics and Orthotics Manufacturing Companies
Read Also –
3 Key Insights on Competitive Landscape in the Global Prosthetics and Orthotics Market
Follow Us –
LinkedIn | Instagram | Facebook | Twitter | YouTube
Contact Us: –
Ken Research
Ankur Gupta, Head Marketing & Communications
+91-9015378249