Family entertainment centers, or FECs, are miniature indoor or outdoor amusement parks that offer a wide variety of entertainment for all ages. Indoor entertainment centers are more preferred as an entertainment and leisure option by families over the outdoor entertainment centers, as the environmental factors and climate changes do not affect any fun time or experience to the customers. Customers are choosing Family entertainment centers for spending quality time with friends, children, parents, and other family members because of the availability of entertainment options such as movies, music, gaming, and food & beverages.
Based on the Family or Indoor Entertainment Centers Market development status, competitive landscape and development model in different regions of the world, this report is dedicated to providing niche markets, potential risks and comprehensive competitive strategy analysis in different fields. From the competitive advantages of different types of products and services, the development opportunities and consumption characteristics and structure analysis of the downstream application fields are all analyzed in detail. To Boost Growth during the epidemic era, this report analyzes in detail for the potential risks and opportunities which can be focused on.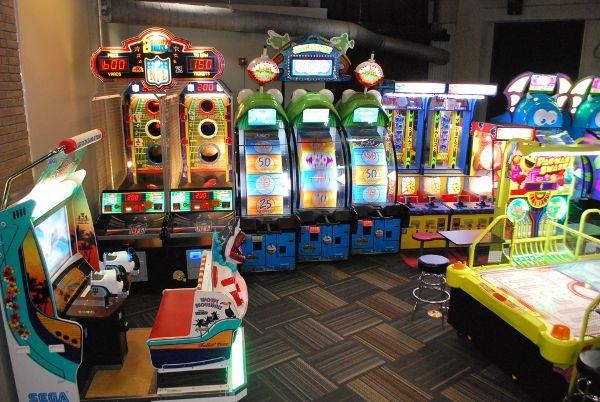 In Chapter 2.4 of the report, we share our perspectives for the impact of COVID-19 from the long and short term.
In chapter 3.4, we provide the influence of the crisis on the industry chain, especially for marketing channels.
In chapters 8-13, we update the timely industry economic revitalization plan of the country-wise government.
Key players in the Global Family or Indoor Entertainment Centers Market covered in Chapter 5:
Taroko
Cartoony world
Tom's world
Super Player
Hualu Land (Beijing)
INDIGO Shopping Mall
Dialogue in the Dark (Hong Kong)
Little Oasis Playroom
Kerry Adventure Zone
KAT VR
In KIDS with Line Friends
In Chapter 6, on the basis of types, the Family or Indoor Entertainment Centers market from 2015 to 2025 is primarily split into:
Arcade Studios
VR gaming zones
Sports arcades
Others
In Chapter 7, on the basis of applications, the Family or Indoor Entertainment Centers market from 2015 to 2025 covers:
Families with Children (0-9)
Families with Children (9-12)
Teenagers (12-18)
Young adults (18-24)
Adults (24+)
Geographically, the detailed analysis of consumption, revenue, market share and growth rate, historic and forecast (2015-2025) of the following regions are covered in Chapter 8-13:
North America (Covered in Chapter 9)
United States
Canada
Mexico
Europe (Covered in Chapter 10)
Germany
UK
France
Italy
Spain
Russia
Others
Asia-Pacific (Covered in Chapter 11)
China
Japan
South Korea
Australia
India
South America (Covered in Chapter 12)
Brazil
Argentina
Columbia
Middle East and Africa (Covered in Chapter 13)
UAE
Egypt
South Africa
Years considered for this report:
Historical Years: 2015-2019
Base Year: 2019
Estimated Year: 2020
Forecast Period: 2020-2025
For More Information, Click on the Link Below:-
Global Family or Indoor Entertainment Centers Market
Related Reports:-
Global Family or Indoor Entertainment Centers Market Report 2020 by Key Players, Types, Applications, Countries, Market Size, Forecast to 2026 (Based on 2020 COVID-19 Worldwide Spread)
Global Family or Indoor Entertainment Centers Industry Market Research Report
Contact Us:-
Ken Research
Ankur Gupta, Head Marketing & Communications
+91-9015378249