Global Audio and Video Equipment Market Research Report: Ken Research
Asia Pacific was the largest region in the global audio and video equipment market, accounting for 31% of the market in 2019. North America was the second largest region accounting for 25% of the global audio and video equipment market. Africa was the smallest region in the global audio and video equipment market.
The demand for wireless audio equipment market is increasing rapidly due to increasing popularity of mobile devices and changing media consumption behavior of consumers. Consumers are increasingly using their mobile devices, tablets and laptops to wirelessly play audio on speakers, which is driving the growth of Wi-Fi and Bluetooth connected speakers. To capitalize on the growing popularity of wireless audio equipment, manufacturers such as Samsung, LG, Sony, Bose, Denon, DTS and Qualcomm are also launching wireless audio products or platforms. Some of the popular Wi-Fi audio equipment include Sonos Wi-Fi speakers, Bose's Sound Touch system, Amazon's Echo speakers.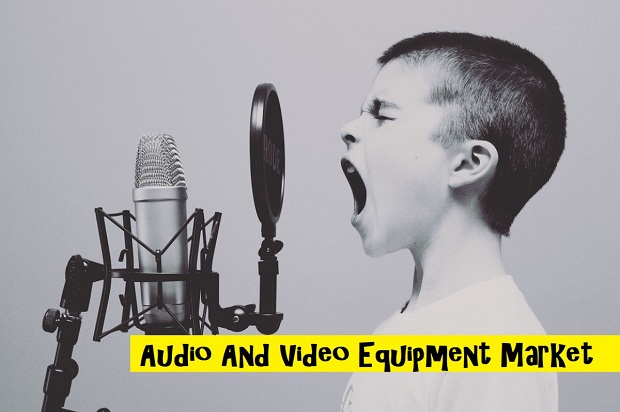 The audio and video equipment market consists of sales of audio and video equipment by entities (organizations, sole traders and partnerships) that produce audio and video equipment audio and video equipment for home entertainment, musical instrument amplification, motor vehicles, and public address systems. Audio and video equipment products include televisions, speaker systems, video cassette recorders, stereo equipment, household-type video cameras, jukeboxes, and amplifiers for musical instruments and public address systems.
The global audio and video equipment market is expected to decline from USD 153.9 billion in 2019 to USD 141.6 billion in 2020 at a compound annual growth rate (CAGR) of -8.1%. The decline is mainly due to economic slowdown across countries owing to the COVID-19 outbreak and the measures to contain it. The market is then expected to recover and grow at a CAGR of 1% from 2021 and reach USD 143.6 billion in 2023.
For More Information, Click on the Link Below:-
Global Audio and Video Equipment Market
Related Reports:-
Audio and Video Equipment Manufacturing Global Market Forecast To 2022
Global Audio and Video Equipment Market Report 2020 by Key Players, Types, Applications, Countries, Market Size, Forecast to 2026 (Based on 2020 COVID-19 Worldwide Spread)
Contact Us:-
Ken Research
Ankur Gupta, Head Marketing & Communications
+91-9015378249