Fumigants is a chemical that produces gases used to disinfect or purify an area. It is used to kill nematodes, beetles, and other animals and plants that damage stored seeds or foods, clothing, human dwellings, and nursery stock. It is available in solid, liquid, as well as gaseous forms. Solid forms are available as pellets, powders etc. These are rehabilitated into gaseous state on being subjected to air or water. Fumigants with a high vapor pressure, for instance methyl bromide, hydrogen cyanide, ethylene oxide, and hydrogen phosphide, penetrate quickly and are used to treat closed storage areas or materials enclosed in gas-proof sheets. Additionally, low-pressure compounds for instance ethylene dichloride and ethylene dibromide are used to treat more open storing extents and as soil fumigants. In addition, common fumigants are used to treat nursery stand ardor stored products include hydrogen cyanide, nicotine,naphthalene, and methyl bromide.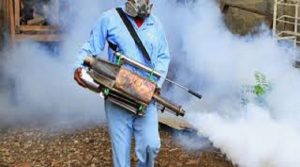 According to study, "Global Fumigants Market Status (2015-2019) and Forecast (2020-2024) by Region, Product Type & End-Use" the key companies operating in the global fumigants market are Rentokil, Cytec Solvay Group, Ecosafenatural, ADAMA Agricultural Solutions Ltd., Linde, Douglas Products and Packaging Products LLC, Dowagro, Degesch America Inc., Killgerm, Reddick Fumigants, LLC, UPL Group, Ikeda Kogyo Co., Ltd., BASF SE, Industrial Fumigation Company LLC, CortevaAgriscience, Vietnam Fumigation Joint Stock Company, Lanxess, Fumigation Services Pvt. Ltd., Nippon Chemical Industrial Co. Ltd.
Based on type, fumigants market is segmented into insecticides, rodenticides, bactericides, herbicides, fungicides, and larvicides. Based on product type, market is segmented into halogenated class, phosphide, sulfide, epoxide and others.Based on application, market is segmented into crop-based and non-crop-based. The crop-based application segment is further sub-segmented into oil seeds, grains & cereals, and fruits and vegetables. The non-crop based segment is further sub-segmented into ornamental& lawn grass. In addition, based on end-user, market is segmented into warehouse, carriage, tabernacle, ship's hold, housing and others.
The fumigants market is driven by rise in demand for bio-pesticides, followed by growth in adoption of herbicide-resistant crop by farmers, rapid technological advancement in the sector, rise in shift in advance farming practices, growth in concerns over the post-harvest loss, increase in the scope of application and changes in lifestyle. However, high research & development (R&D) costs and extensive research required to generate new pesticide may impact the market. Moreover, increase in awareness about the need for pest control is a key opportunity for market.
Based on geography, the North-American region holds major share in fumigants market owing to rise in demand for high quality crops in the region. Whereas, the Asian-Pacific and European regions are estimated to exhibit considerable growth rate due to change in life style of local population and growth in economy over the forecast period. In upcoming years, it is projected that future of the market will be bright as a result of increase in awareness about the benefits of fumigation over other techniques of pest control and rise in the growth rate of various cereals and grains during the forecast period.
For More Information, refer to below link:-
Related Reports:-
Global Agricultural Fumigants Market Research (2015-2019) and Future Forecast (2020-2025)
Global Food Fumigants Market 2019 by Manufacturers, Regions, Type and Application, Forecast to 2024
Global Fumigants Market Status (2015-2019) and Forecast (2020-2024) by Region, Product Type & End-Use
Contact Us:
Ken Research
Ankur Gupta, Head Marketing & Communications
Ankur@kenresearch.com
+91-9015378249