Fuel hose refers to the flexible hollow pipe or tube, which is designed to supply water, fluids, and substances to various parts of the unit in the industry. Its shape is usually cylindrical and its design is based on the blend of media and performance. It is generally made of polyvinyl chloride (PVC), nitrile rubber, natural rubber, polyurethane, and others.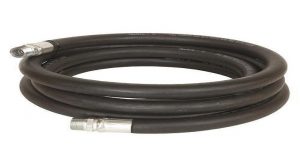 According to study, "Global Fuel Hoses Market Status (2015-2019) and Forecast (2020-2024) by Region, Product Type & End-Use" the key companies operating in the global fuel hoses market are Jyoti Rubber and Plastic, Krishna Engineers & Traders, Yogdeep Enterprise, Kyosan DENSO Manufacturing Kentucky, LLC, Premier Auto Components, DURA Automotive Systems, Cooper-Standard Automotive, S P Engineers, Dunham Rubber & Belting, Modi Trading Corporation, Precision Hose-Stone Mountain, Keco Auto Industries, Hangzhou Haikuo Rubber and Plastic Products, Curtis-Maruyasu America, Yuyao Hengtegu Auto Parts Factory, Dana Holding Corporation, NewAge Industries, FlexFab, LLC, Magna International, Kautex of Georgia, DuPont, Kokoku Rubber, Sunrise Limited, Ariel Atom Manufacturing, Grayline. The development of lightweight, durable and flexible fuel hoses, expansion in untapped &emergent markets; and execution of mergers & acquisitions (M&A) are the key strategies adopted by the key firms to gain a competitive edge in the market.
Based on type, fuel hoses market is segmented into composite fuel hoses and rubber fuel hoses. Rubber fuel hoses segment holds major share in market owing to increase in industrial activity. Based on material type, market is bifurcated into nitrile rubber, natural rubber, Polyvinyl Chloride (PVC), polyurethane, silicone and others. Based on media, market is segmented into water, chemical, hot water & steam, food & beverage, oil and air & gas. Based on distribution channel, market is segmented into aftermarket and original equipment manufacturers. In addition, based on application, market is segmented into automotive, oil & gas, marine and others. Automotive industry segment dominates the market due to rise in usage of hoses in automobile engines to carry fluids, increase in fuel efficiency and increase in need for optimal engine performance. The oil & gas industry segment is estimate to exhibit substantial growth rate as a result of increase in rapid industrialization and urbanization during the forecast period.
The fuel hoses market is driven by increase in demand from the automotive & chemical industries, followed by growth in infrastructure-related developments, modernization of agriculture processes, increase in demand for automobiles, rise in demand for PVC material. However, lack of product differentiation and long lead time may impact the market. Moreover, rise in demand for natural rubber in various industrial segments is a key opportunity for market.
Based on geography, the Asian-Pacific is a leading region in global fuel hoses market owing to rise in demand for automobiles and increase in urbanization in the region. Whereas, the North-American and Asian-Pacific regions are estimated to witness higher growth rate due to growth in technological advancement and increase in chemical production over the forecast period. In near future, it is anticipated that the market will be reached at rapid pace on account of large-scale production of oil & gas to meet the energy requirement of its industrial sector during the forecast period.
For More Information, refer to below link:-
Related Reports:-
Fuel Hoses Market Research: Global Status & Forecast by Geography, Type & Application (2015-2025)
Global Fuel Hoses Market Analysis 2013-2018 and Forecast 2019-2024
Global Fuel Hoses Market Status and Future Forecast 2015-2024
Contact Us:
Ken Research
Ankur Gupta, Head Marketing & Communications
Ankur@kenresearch.com
+91-9015378249