Increasing smartphone penetration along with influence of marketing strategies on social media are the main growth drivers of this industry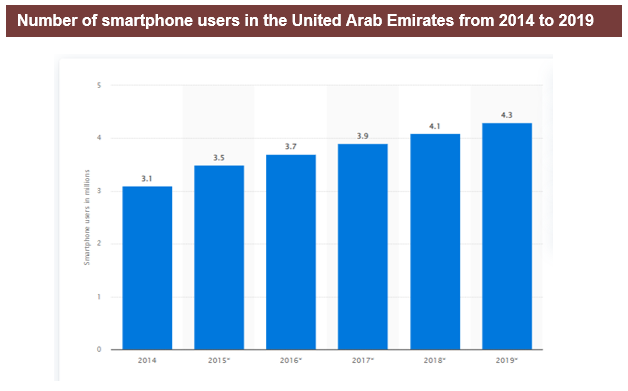 More than 99% of the total population are smartphone users
Smartphone features like push notifications, location tracking, and other features have made these on-demand services possible
The growing e-commerce platform provides services to buyers in a short timeframe either through vertical integration or aggregated supply
Companies are investing in digital marketing strategies to improve their service visibility and promoting sales.
Advertisements on social media platforms such as YouTube, Instagram and Facebook are enabling companies to enhance brand awareness and attract potential customers
The target audience of this industry is the young generation as they are the largest consumers of internet services.
Consumers can raise a request for a home service that they are looking for using the web or an app.
Interested to Know More about this Report, Request for a sample report
67% of the On-demand Home Services Addressable Market is untapped as households still prefer having full time maids, workers from unorganised sector for these services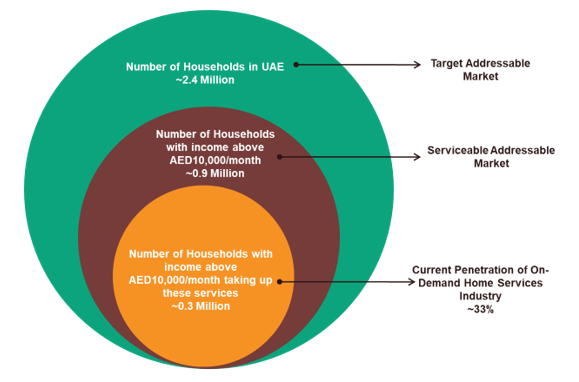 The total addressable market is the entire population, with an average of 3.9 persons in an household.
Out of the entire population, only 40% of the households have income above AED10,000/month
~67% of the industry is untapped as majority of these households have full time maids/contacts with other service workers from the unorganized sector; hence they do not prefer booking on-demand home services from marketplaces or service providers. Therefore a vast opportunity exists for the On-demand service market to capture, by providing with better quality services and efficient services to the untapped marketplace and also by providing all the services at competitive prices which will lure the customers to adhere more to online on-demand services in UAE.
Visit this Link :- Request for custom report
Rising consumer spending along with growing number of working women, is driving the demand for On-Demand Home Services

The consumer spending has increased from $163.9bn to $261bn from 2019-2021. This reflects a shift to a better standard of living.
People prefer to get the home services done by professionals rather than doing it themselves.
Consumer spending grew by 4.5% from 2020-21, boosted by Expo 2020 and an increase in the number of international travel
The UAE has the highest percentage of total female labor participation in the GCC (including expatriate women).
The female labor force participation rate in the UAE is5% in 2020.
Due to the busy schedule of the working women, they are unable to take care of their home, leading to an increase in the demand for home services.
With the increase in COVID cases, people are getting more conscious about house cleanliness and sanitization. This led to an increase in the demand for home services like deep cleaning, sanitization, disinfection and other services.
Services such as at-home PCR tests have also increased due to the surge in infections, mostly from families who don't want to wait at the clinic or hospital.