According to study, "Vietnam Cashew Comprehensive Report Q4/2019" the key companies operating in the Vietnam cashew market areOLAM Vietnam Co. Ltd., Trading production Co. ltd., Hoang Gia Luan Trading service Co. ltd., Rals International Vietnam Co. Ltd., Long Son JSC, Cao Phat Co. Ltd., Long An Food Processing Export JSC, Hoang Son JSC, Thao Nguyen Co. ltd., Hai Viet Co. Ltd. Key companies are focusing on supply-chain development & competitive pricing to increase their export demand.Companies are also focusing on building a proficient supply chain to ensure widespread availability of cashew nuts in the market.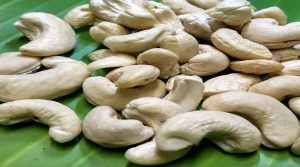 Vietnam is a major cashew producer country in the Asia-Pacific region. Cashew is generally grown as a cash crop in the country. It is grown in various habitats through cross-pollination. It is used as a snack or as an addition to smoothies, salads, stir-fries and other meals. It is rich in dietary fiber, protein, antioxidants and moderate amount of polyunsaturated fats & heart-healthy monounsaturated fat. These fatty acids boost the levels of good high density lipoprotein cholesterol and lower harmful low-density lipoprotein cholesterol in the blood composition. It is also rich in numerous essential minerals like copper, iron, magnesium, calcium, potassium, zinc and phosphorus.The shell of its seed yield derivatives which can be used in many applications for instance lubricants, paints, waterproofing and arms production. In Vietnam, cashews have become popular throughout the world due to their delicate flavor and extraordinary health benefits. The key health benefits are included make a fantastic vegan cream, rich in heart-healthy fatty acids, boost immune system, excellent source of antioxidants, lowers your risk of gallstones and contain no cholesterol.
Based on type, Vietnam cashew market is segmented into flavored cashew and unflavored cashew. Based on form type, market is segmented into cashew kernels, raw cashew nuts, roasted cashew nuts, broken &whole, and cashew nut shell liquid. Based on distribution channel, market is segmented into supermarkets or hypermarkets, specialist stores, convenience stores, and retailers. In addition, based on application, market is segmented into confectionaries, bakery products, snacks & bars, cereals, dairy products, desserts, and beverages and others.
The Vietnam cashew market is driven by rise in health consciousness, followed by increase in disposable income, rise in shifting towards the consumption of protein-rich nuts,increase in per-capita health expenditure, growth in middle-class population, increase in number of working women, rapid urbanization and growth in demand for convenient foods & ready-to-eat snacks. However, high taxes and low prices of cashew products may impact the market. Moreover, rise in availability of various flavors including salted, butter, smoky and pepper is a key opportunity for market.
Based on geography, the Vietnam is a leading country in global cashew industry owing to rise in awareness regarding health benefits and presence of several natural ingredients in cashew nuts in the country. In upcoming years, it is expected that future of the Vietnam cashew market will be bright owing to rise in demand for dried fruits and nuts to protect the health of consumers during the forecast period.
For More Information, refer to below link:-
Related Reports:-
Global Dried Cashew Nut Snack Market Research (2015-2019) and Future Forecast (2020-2025)
Global Dried Cashew Nut Snack Market Status (2015-2019) and Forecast (2020-2024) by Region, Product Type & End-Use
Global Cashew Nut Processing Equipment Market Report 2019, Competitive Landscape, Trends and Opportunities
Contact Us:
Ken Research
Ankur Gupta, Head Marketing & Communications
Ankur@kenresearch.com
+91-9015378249