Driven by the increasing prevalence of chronic diseases and infectious diseases along with the outbreak of the COVID-19 pandemic, the Global Immunoassays Market is Forecasted to Cross US$ 60 Bn by 2028 says Ken Research Study.
Immunoassays are bioanalytical techniques that use the precision of an antigen-antibody reaction to detect and quantify analytes in biological samples such as urine, blood, saliva, tissues, and cells. Such techniques are commonly used in clinical diagnostics, drug discovery, drug monitoring, and food testing.
The proliferation of digital healthcare and smartphone/smart gadget-based immunoassays (IAs) readers have contributed to the development of futuristic IA formats for point-of-care testing (POCT) applications, including antigen and antibody testing, drug screens, and glucose testing. Such IA formats, along with digital healthcare capabilities, will witness a considerable rise in the forthcoming years that will reshape healthcare provision and clinical diagnostics. Present constraints in digital healthcare, including data security, and encryption will be acknowledged alongside the growing trend toward increased use of cloud computing.
According to Ken Research estimates, the Global Immunoassays Market – which grew from around ~US$ 30 Bn in 2017 to nearly ~US$ 40 Bn in 2021 – is expected to grow further into a more than ~US$ 60 Bn opportunity by 2028. Ken Research shares 3 key insights on this high opportunity market from its latest Research Study.
1. Increasing Prevalence of Chronic and Infectious Diseases Worldwide is Driving the use of Immunoassays Techniques in Disease Diagnostics.
The growing geriatric population worldwide, who are more exposed to chronic and infectious diseases, including arthritis, and dementia is propelling the Immunoassays market. In addition, the increasing prevalence of cancer, cardiovascular diseases, and autoimmune diseases, such as type 1 diabetes, and nephrological diseases is widening the use of immunoassay techniques in diagnostic testing.
For instance, according to Scientific American, an American science magazine that covers science, health, and social justice issues, several autoimmune diseases affected nearly 4.5% of the world's population in 2021.
Download Free Sample Report @ https://www.kenresearch.com/sample-report.php?Frmdetails=NTkyNDkz
According to the World Health Organization (WHO), a United Nations agency responsible for global public health, nearly 18 million people die every year as a result of cardiovascular diseases.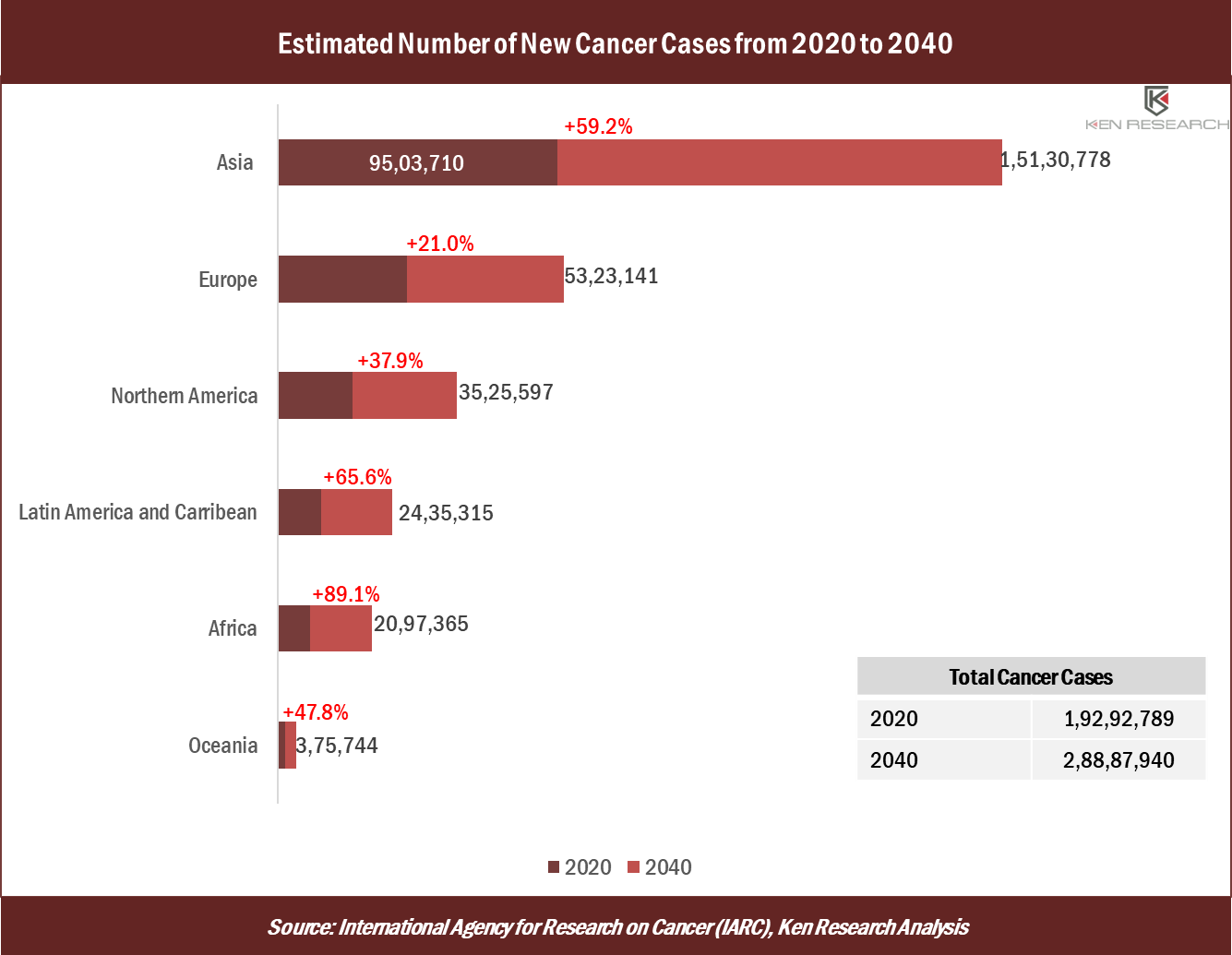 2. The Infectious Diseases Segment Accounted for the Largest Share in the Immunoassays Market in 2021.
The rising prevalence of infectious diseases, particularly since the Covid-19 pandemic, is driving up demand for Immunoassays testing for infectious diseases. The ongoing Covid-19 pandemic has disrupted more individuals' livelihoods on a global scale, and it continues to be a source of concern and threat to people who are exposed to newly emerging and evolving infectious diseases. Aside from the Covid-19 pandemic, infectious diseases continue to be a major cause of death and suffering around the world. Diseases like malaria and dengue fever are yet expanding their global reach. Other diseases, such as common pneumonia, diphtheria, human immunodeficiency virus (HIV)/AIDS, influenza, and tuberculosis, are prevalent in almost every country.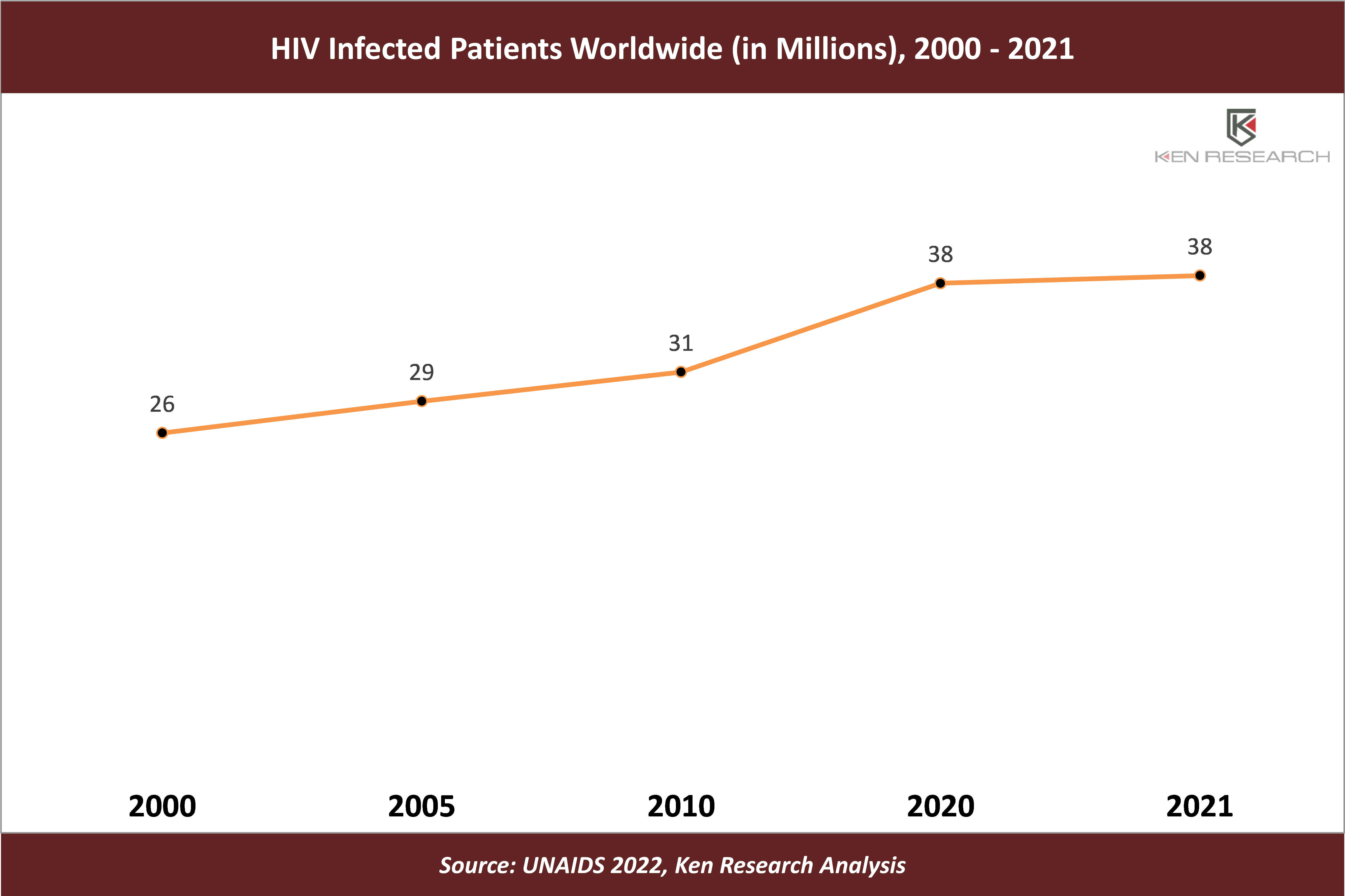 3. North America has Seen Accelerated Growth in Immunoassays Market, Owing to the Increased Demand for Technologically Advanced Products.
Increased demand for facile diagnostics in North America, notably in the U.S. has boosted the advancement of immunological diagnostics (IDx) that assess the presence of viral surface antigens using an antibody (virus IDx), as these tests produce faster results than molecular diagnostics (MDx). Furthermore, the Covid-19 outbreak, like other highly contagious infectious diseases, such as severe acute respiratory syndrome (SARS), and Ebola virus disease, prompted the rapid development and adoption of diagnostics in North America.
For instance, according to the Multidisciplinary Digital Publishing Institute (MDPI), a Swiss publisher of open access scientific journals, the United States and China dominated the diagnostic market in 2020, accounting for 49.7% of diagnostics developed.

In addition, the global development activity of molecular diagnostics (MDx) and immunological diagnostics (IDx) changed dramatically as the pandemic evolved. During the Recovery Phase, from August to October 2020, a higher proportion of IDx emerged, accounting for an average of 62.7% of diagnostic development.
This upsurge in immune-based detection solution activities appears to correlate with disease severity and the inability of molecular-based diagnostics, such as RT-qPCR to detect recent infections. Some countries experienced such surges during the pandemic's first wave, while others experienced them during the second wave, priorities shifted to continuous monitoring strategies to better understand the disease's geographical spread and severity in the population. Furthermore, the large number of Covid-19 MDx and IDx technologies developed in the U.S. can be contributed to their larger market share and a large number of diagnostic companies based in North America, implying a greater opportunity for the development of solutions to diagnose the virus.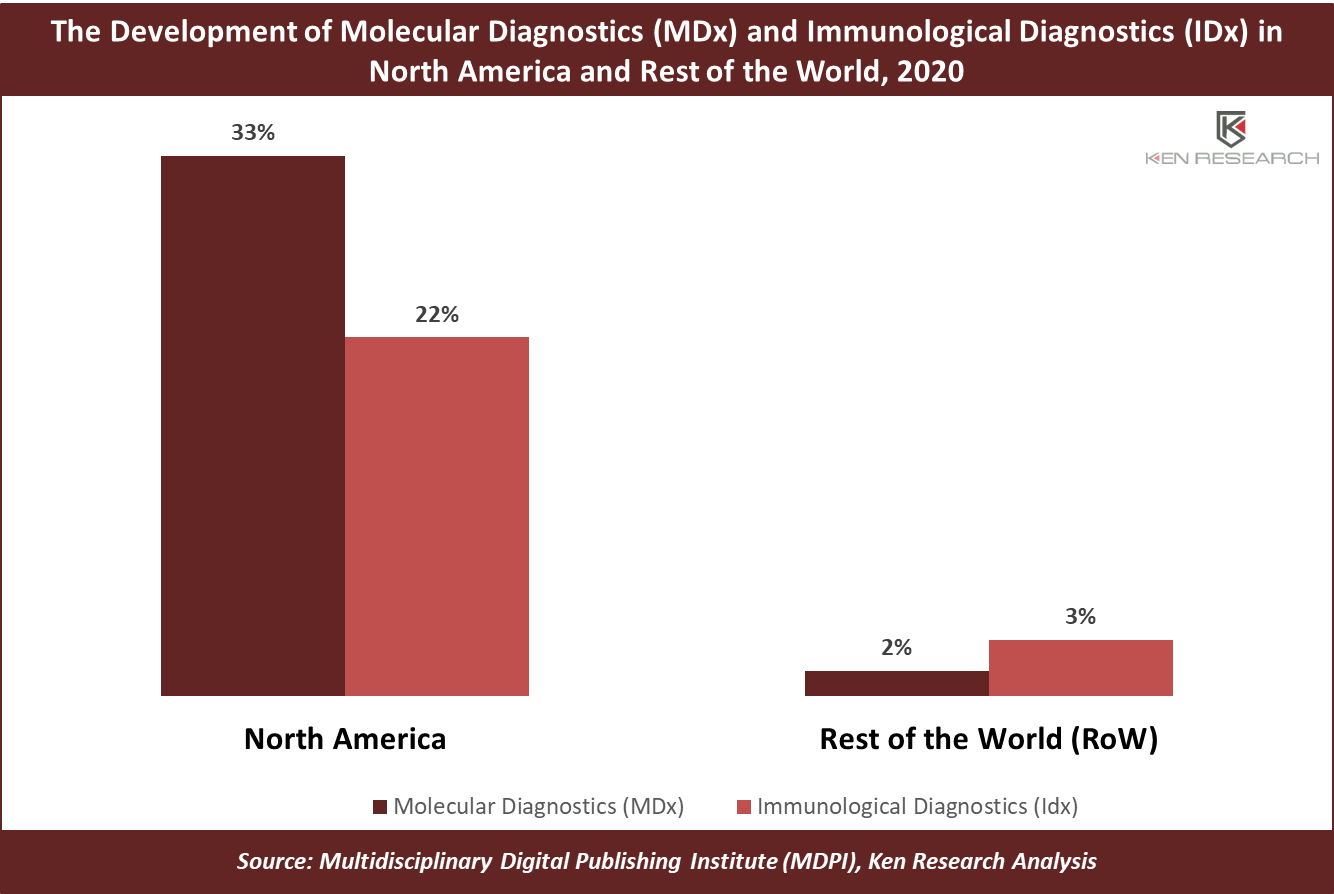 For more information on the research report, refer to the below link:
Rapid Chromatographic Immunoassay Test Market: Ken Research
Contact Us: –
Ken Research
Ankur Gupta, Head Marketing & Communications
+91-9015378249