The foremost players have economically invested in the numerous research and development activities to advance the products to cater the demands of the market. According to the report analysis, '
Global Automotive Gear Mineral Fluid Lubricants Market
Status (2015-2019) and Forecast (2020-2024) by Region, Product Type & End-Use' states that in the worldwide automotive gear mineral fluid lubricants market there are numerous companies which recently functioning more actively for leading the fastest market growth and accounting the extraordinary value of the market share around the globe while increasing the benefits of the automotive gear mineral fluid lubricants, effectively advancing the technologies of production, spreading the consciousness of the proficient automotive gear mineral fluid lubricants, implementing the profitable policies and strategies and delivering the better consumer satisfaction includesShell, ExxonMobil, BP, TOTAL, Chevron, FUCHS, Valvoline, Idemitsu Kosan, LUKOIL, JX Group, SK Lubricants, ConocoPhillips, Hyundai Oilbank, Sinopec, CNPC, DongHao, LOPAL, Copton, LURODA, Jiangsu Gaoke and several others.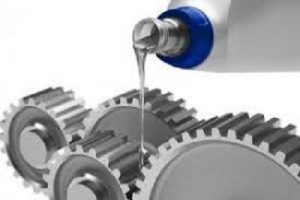 Automotive lubricants are utilized to decrease the friction among the two surfaces of the components of a vehicle and epitomize the futuristic technologies, which are accomplished of producing the durable surfaces, increasing the entire proficiency while meeting the environmental norms. Whereas, the gear oil is a lubricant made particularly for transmissions, differentials and transfer cases in the automobiles, trucks and several other machinery. It is of a great viscosity and primarily comprises organosulfur compounds.
In addition, the automotive lubricants also assist to control the vehicle temperature by absorbing the produced by the moving parts of the vehicle and transferring it to the sump or cooler. Based on the type, the global market of automotive gear mineral fluid lubricants is segmented into paraffinic lubricant, naphtenic lubricant and aromatic lubricant. Whereas, the segment of application is sectored into automotive OEM, Auto 4S shop, Auto Beauty Shop and several others. Nonetheless, the effective growth in the inclination of the customer towards the proficient and convenient transportation demands further boosts the growth for this sector.
Although, the potential companies in the worldwide automotive gear mineral fluid lubricants market are positively implementing the strategies or approaches of establishing the new product with great efficiency, joint ventures, mergers and acquisitions, and partnerships for smoothly ruling across the globe and generating the effective amount of revenue. Based on the region, the market of automotive gear mineral fluid lubricants is segmented into Asia Pacific, Europe, North America, Middle East and Africa and South America. In addition, it is predicted that, the Asia Pacific region is registering the handsome amount of market share more significantly owing to the significant advancement in the technologies by the potential players, developing the strategies of production and adopting the new approaches in the emerging economies of manufacture such as China and India. However, the North America region is also dominating the great value of share due to the effective increase in the concerns related to the environmental hazards and significant investment in the numerous research and development activities. Therefore, it is anticipated that in the near years the market of automotive gear mineral fluid lubricants will increase around the globe more significantly over the upcoming years.
For More Information, refer to below link:-
Global Automotive Gear Mineral Fluid Lubricants Market
Related Reports:-
Automotive Gear Mineral Fluid Lubricants Market Research: Global Status & Forecast by Geography, Type & Application (2015-2025)
Global Automotive Gear Mineral Fluid Lubricants Market Analysis 2013-2018 and Forecast 2019-2024
Global Automotive Lubricants Market Size study, by Base oil (Mineral oil, Synthetic oil, Bio-based fluid), by Product (Engine oil, Gear oil, Transmission fluid, Brake fluid, Coolants, greases), by Vehicle (Passenger car, Light-weight Commercial Vehicle, Heavy-weight Commercial vehicle) and Regional Forecasts 2018-2025
Contact Us:
Ken Research
Ankur Gupta, Head Marketing & Communications
Ankur@kenresearch.com
+91-9015378249