The number of internet users in Oman has risen in the last decade from 4% to nearly 70% of the total population in 2018. Developed industries & upcoming brands have started transiting towards more sophisticated methods of marketing & promotion. Big & mediocre brands now invest higher percentage share of revenue on online digital marketing especially being conducted through search engines and social media platforms in Oman. However, with evolving time, there are more platforms and places to advertise than before. This has made competition tougher as it takes something extraordinary to grab customer attention. This has thus given way for new ideas, creativity and increased budget spent by companies. Rising number of internet users, introduction of international brands, increasing number of social media users and highly advanced digital infrastructure will be the key factors driving growth in Oman Online Advertising Market in the next 10 years. Companies have now identified that the best performing ads on social media have been the ones which take advantage of geo-location technology on mobile devices, allowing for hyper-local ads to target users within a predetermined area.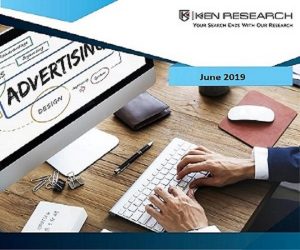 Video advertisement is showing promising results especially in sectors such Automotives. A popular type on social media is video that doesn't require sound and uses subtitles, allowing for non-disruptive presentation in public. The exponential increase in social media popularity and usage has led to growth in total spending with almost 55% active mobile users in 2018. In the 1990s and 2000s, advertisement in Oman was done majorly through television, radio and print media (newspaper and magazines). Television advertisement is still the largest advertisement segment in Oman followed by Radio in 2018. In terms of advertising spent, traditional methods are still preferred to the online method. The advertisement spending is consistently increasing capturing a higher proportion of the overall marketing budgets of companies. Advertisers are realizing the potential and the impact of the online advertisements with the passage of time.
Analysts at Ken Research in their latest publication "Oman Online Advertising Market Outlook to 2023 – By Medium (Desktop and Mobile), By Type (Search Advertising, Social Media Advertising, Banner Advertising, Video Advertising, Online Classifieds), By Sectors (Hospitality & Tourism, FMCG, BFSI, Telecommunications, Healthcare, Automotive, Retail and others) and By Model (Cost Per Mile, Cost Per Click and Cost Per Action)" anticipates that the market has registered a positive CAGR of close to 4% in terms of advertisement spending during the review period of 2013-2018.
Key Segments Covered
By Online Advertising Medium By Online Ad Spend
Desktop
Mobile
By Types of Online Advertising By Online Ad Spend
Search Advertising
Social Media Advertising
Banner Advertising
Video Advertising
Online Classified & Others
By Different Sector/Industries By Online Ad Spend
Hospitality & Tourist
 FMCG
BFSI
Telecommunications
Healthcare
Automotive
Retail
Others
By Pricing Models By Online Ad Spend
Cost per Click (CPC)
Cost per Mile (CPM)
Cost per Action (CPA)
Time Period Captured in the Report:
Historical Period: 2013-2018
Forecast Period: 2019-2023
Key Target Audience
Advertising Agencies
Social Networking Platforms
End User Industries Investing in Online Advertising
Investors
Advertising Agencies Covered:
Al Nahda Advertising Co LLC
Arab House Bullseye Marketing LLC
Creative Communications Advertising and Marketing LLC
Fortune Promoseven Advertising, Havas Worldwide Muscat
Oman Advertising Agency LLC
Pargon
Talks International LLC
UMS Advertising
Advertising Platforms Covered:
Google
Facebook
Instagram
YouTube
LinkedIn
Twitter
Snapchat
Key Topics Covered in the Report
Executive Summary
Research Methodology
Oman Online Advertising Market
Oman Online Advertising Market Segmentation
SWOT Analysis of Oman Online Advertising Market
Trends and Development in Oman Online Advertising Market
Issues and Challenges in Oman Online Advertising
Regulatory Scenario of Oman Online Advertising Market
Competitive Scenario in Oman Online Advertising Market
Company Profiles of Oman Online Advertising Market
Oman Online Advertising Market Future Outlook and Projections, 2018-2023E
Analyst Recommendation in Oman Online Advertising Market
For More Information, refer to below link:-
Oman Online Advertising Market
Related Reports
Singapore Online Advertising Market Outlook to 2023 – By Type (Search Ads, Social Media Ads, Video Ads, Banner Ads, Online Classifieds and others), By Type Medium (Desktop, Mobile), By Sectors (FMCG, Entertainment & Media, BFSI, Automotive, Retail, Healthcare and others) and By Models (Cost Per Click, Cost Per Mile and Cost Per Action)
Vietnam Online Advertising Market Outlook to 2023 – By Medium (Desktop and Mobile), By Type (Banner, Video, Search, Social Media and Online Classifieds & Others Digital Advertising), By Sectors/Industries (FMCG, Healthcare, Entertainment & Media, Retail & E-Commerce, Automotive, BFSI and Others)
Indonesia Online Advertising Market Outlook to 2021- Significant Rise in Internet, Mobile and Social Media User Penetration to Drive Growth
Contact Us:
Ken Research
Ankur Gupta, Head Marketing & Communications
Ankur@kenresearch.com
+91-9015378249