According to study, "Global Carbon-Graphite Bushings Market Status (2015-2019) and Forecast (2020-2024) by Region, Product Type & End-Use" the key companies operating in the global carbon-graphite bushings market are St Marys Carbon,Graphite Metallizing Corporation, Helwig Carbon Products, Federal Mogal Corporation, ROC Carbon Company, JTEKT Corporation, Trench Group, NTN Corporation, High Temp Bearings, Timken Company, USG GLEDCO.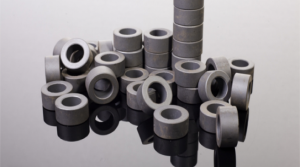 Carbon graphite bushing is a uniform, self-lubricating, solid, bushing and bearing material that offers superior performance in various applications. It combines the wears resistance, superior strength, and hardness with the natural lubricity of graphite. It is strong stable and acts inert for chemical and corrosive applications. It is appropriate for use in submerged and high-temperature bushings. It is available with multiple standard, styles, and custom-design options. Styles range are from simple sleeve bushings to more complex styles that includes notches, grooves or metal reinforced sleeves. It is beneficial in improving working conditions and increase the quality& productivity. It is used for low-speed shafting applications and also used for very critical applications where bearing failure may lead to severe consequences. It does not attract dust or foreign matter, which makes it a perfect approach for application.
The key properties are included self-lubricating, resistance to chemicals, corrosion, and oxidation, low coefficient of friction, low coefficient of thermal expansion, non-galling, good thermal conductivity, compatible with food & pharmaceuticals, good mechanical strength, low density, excellent thermal shock, high temperature resistance and others.
Based on type, carbon-graphite bushings market is segmented into carbon bushing and graphite bushing. Based on application, market is segmented into temperatures above 400° F, are as where conventional lubricants could contaminate product, corrosive environments, dusty environments, location is inaccessible for lubrication, food processing pumps, chemical pumps, cold & hot water pumps, process pumps in refineries, cryogenic applications and others. In addition, based on end-use industry, market is segmented into military industry, food industry equipment, automotive Industry, robotic industry, weapon industry, aeronautics & aviation industry and others.
The carbon-graphite bushings market is driven by increasing demand for vehicle production, followed by rapid industrialization, increase in population, rise in disposable income and growth in economy. However, stringent government regulation may impact the market. Moreover, growth in technological advancement is a key opportunity for market.
Based on geography, the North-America holds major share in global carbon-graphite bushings market owing to rise in production of cars in automotive sector in the region. The Eastern-European region is expected to witness higher growth rate due to unexpressed demand from the recession recovery as well as low-interest rates offered for car loans enriched the business of automobile industry over the forecast period. Additionally, the Asian-Pacific region is also expected to witness higher CAGR on account of growth in demand from end-use industries during the forecast period. In upcoming years, it is projected that future of the market will be bright as a result of rise in trend of robotics in the manufacturing and retail industry during the forecast period.
For More Information, refer to below link:-
Global Carbon-Graphite Bushings Market
Related Reports:-
Global Carbon-Graphite Brush Market Research (2015-2019) and Future Forecast (2020-2025)
Global Carbon-Graphite Bushings Market Status (2015-2019) and Forecast (2020-2024) by Region, Product Type & End-Use
Global Carbon-Graphite Brush Market Status (2015-2019) and Forecast (2020-2024) by Region, Product Type & End-Use
Contact Us:
Ken Research
Ankur Gupta, Head Marketing & Communications
Ankur@kenresearch.com
+91-9015378249